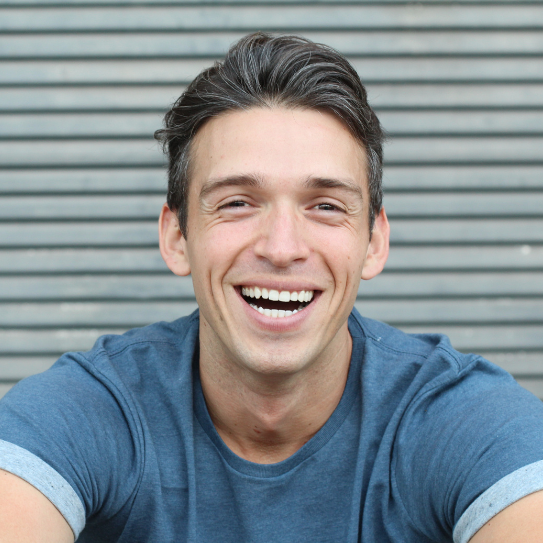 Rushmore Dental | Dentist in Rapid City, SD
Daily brushing and flossing are necessary to maintain healthy teeth and gums. However, you can do other things that benefit your overall well-being. Please read below for your dentist in Rapid City's nine dental health tips.
#1 BRUSH YOUR TEETH TWICE DAILY
Brushing your teeth with a soft-bristle toothbrush for two minutes twice a day, known as the 2×2 rule, helps remove plaque and bacteria and keeps the teeth and gums healthy. To avoid damaging the soft tissue, brush with fluoride toothpaste and proper techniques using small circular motions. Remember to brush your tongue well to fight bad breath. 
#2 FLOSS DAILY
Floss nightly before brushing to remove anything your toothbrush is unable to dislodge. Skipping this vital step will leave small food particles that can eventually decay and cause oral health problems. Flossing may cause gums to be extra sensitive, which is natural and will stop once you've been flossing for a couple of days. 
#3 REPLACE YOUR TOOTHBRUSH REGULARLY
It would be best if you change your toothbrush every 3 to 6 months. Old, frayed toothbrushes don't clean the tooth's surface correctly and can damage your gums. Always rinse your toothbrush and store it upright to dry completely.
#4 MAINTAIN A HEALTHY DIET
Avoiding foods and drinks that are highly processed and laden with sugars plays a massive role in long-term dental health. Including foods high in calcium that can help support strong and healthy teeth, like leafy greens and cruciferous veggies, almonds, yogurt, and cheese. 
#5 BIANNUAL DENTAL CHECKUPS
Regular dental visits every six months will allow your dentist in Rapid City to catch tooth decay and other issues before they take hold. During this visit, your teeth get a thorough cleaning from a hygienist to remove the buildup of plaque and tartar and shine up your tooth enamel with a buff and polish.
#6 ADDITIONAL DENTAL PRODUCTS
As you know, brushing and flossing are fundamental to preventive dental health. Still, you can help keep your teeth in top condition by incorporating supplemental aids into your routine. Consider using mouthwash, oral irrigators, interdental, and tongue cleaners. These dental hygiene products can help support good oral health and should be used in addition to regular brushing and flossing.
#7 STAY HYDRATED 
Avoiding a dry mouth by staying hydrated helps maintain healthy saliva flow by moving food particles through your mouth. Hydration keeps food from sticking between your teeth, where oral bacteria can grow. 
#8 CONSIDER DENTAL SEALANTS
Dental sealants fill in the grooves of the top of your molars and premolars to protect your teeth from cavities. Everyone benefits from sealants, but children and teens are good candidates as they often don't brush as thoroughly as adults.
#9 EXAMINE REGULARLY 
While regular checkups with your dentist in Rapid City are an excellent preventive measure, issues can develop between visits. Quickly scan the inside of your mouth as part of your oral care routine. If anything seems unusual, share this information with your dentist at your next appointment.
Visit Your Dentist in Rapid City, South Dakota
Rushmore Dental in Rapid City has many years of experience providing dental care to patients of all ages. Our passion is to help you maintain optimal oral health and a beautiful, healthy smile. Ask us about other dental services, such as cosmetic dentistry procedures and CEREC crowns. Call our office to schedule an appointment today.