Single-visit tooth restoration technology in Rapid City, SD !
Dr. Tim Kelly DDS a Family Dentist is your local CEREC® source for single-visit tooth restorations. Why go to the dentist a second time if you don't have to?
The advantages for you the patient is:
In a patient survey, about 85 % of patients would like to receive their treatment in a single visit. They would also be prepared to travel further to do so. The main reasons for this are that the patient is only given one anesthetic and that no temporary prosthesis is required, which may be unstable and fall out, meaning it saves time as the patient does not have to make several visits. There are no messy impressions to take or temporaries to worry about.
The benefits for the dentist:
The dentist maintains control over the whole process which is compromised sometimes by long waits of 3 weeks or more do to slow shipping. These waits are extraordinarily long periods of time now compared to pre covid when it was only a week.
Things change in the mouth do to these longer waiting periods causing fits to be much less accurate in a lot of cases.
Shading has become much more user friendly with the newer materials in my dental office.
Therefore whenever, I can mill and make your custom crowns, I will. The numbers I've preformed now are in the thousands. And the fits are excellent compared to a few years ago.
How do I know this?
I did an independent study, where I milled and did a number of crowns myself and I also sent the same digital impressions of those teeth to a number of good labs.
The results shocked me.
The crowns that I milled fit much better than the dental laboratories crowns!
My crowns were also much closer in shades to other teeth in the mouth then the laboratory crowns.
I'm still shocked today about this!  
The only thing I can attribute this to is the updates in technology in the last year.
The CEREC Process
During your appointment, our dentists will discuss with you the details of the procedure and answer any questions you may have. We will then apply a thin layer of reflective powder onto your tooth and will use a special 3D imaging camera to take a photo of your tooth. Using CEREC's proprietary software, your restoration will be designed according to your tooth's appropriate form and function. Then, CEREC will use diamond burs to create your restoration out of a solid block of ceramic. Finally, the ceramic restoration will be permanently bonded to your tooth, resulting in a single-visit tooth restoration.
CEREC hasn't just improved our patients' care; it's made a difference in how our team approaches patient care, too! CEREC allows us to bring more artistry into the process, since we make each crown with our own tools and can refine the color, shape, and feel to match each patient's smile exactly. Our entire team has been through extensive training in using CAD/CAM software, the milling machine, staining, glazing and smoothing the crowns, and using the oven to cure the materials.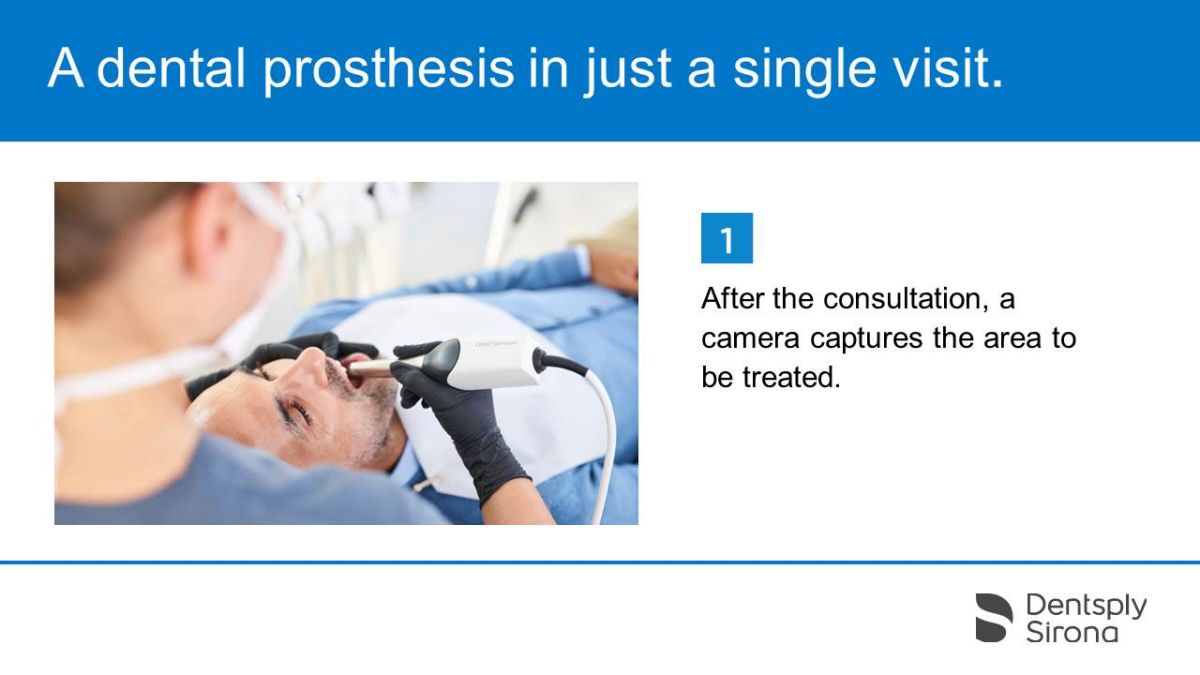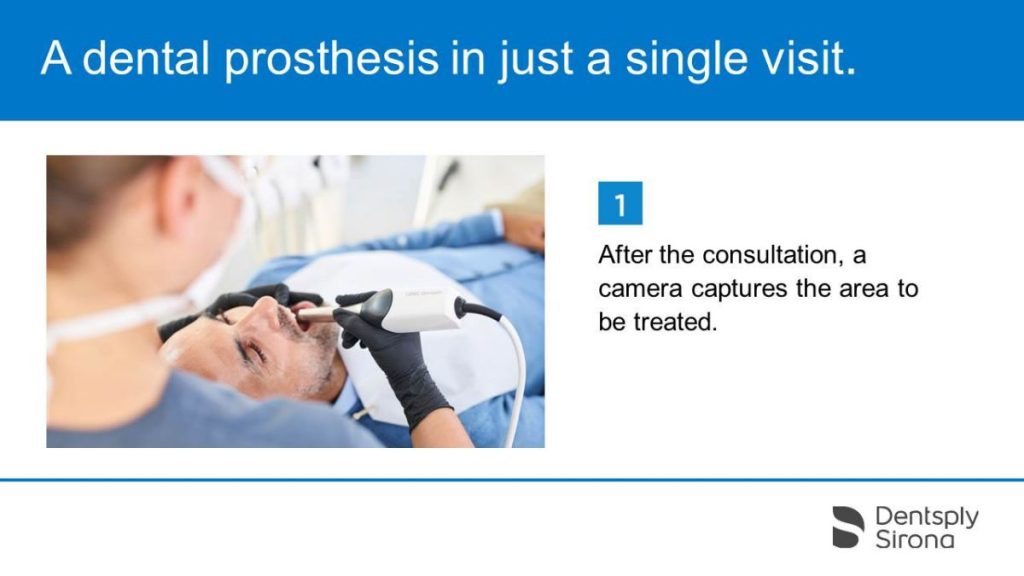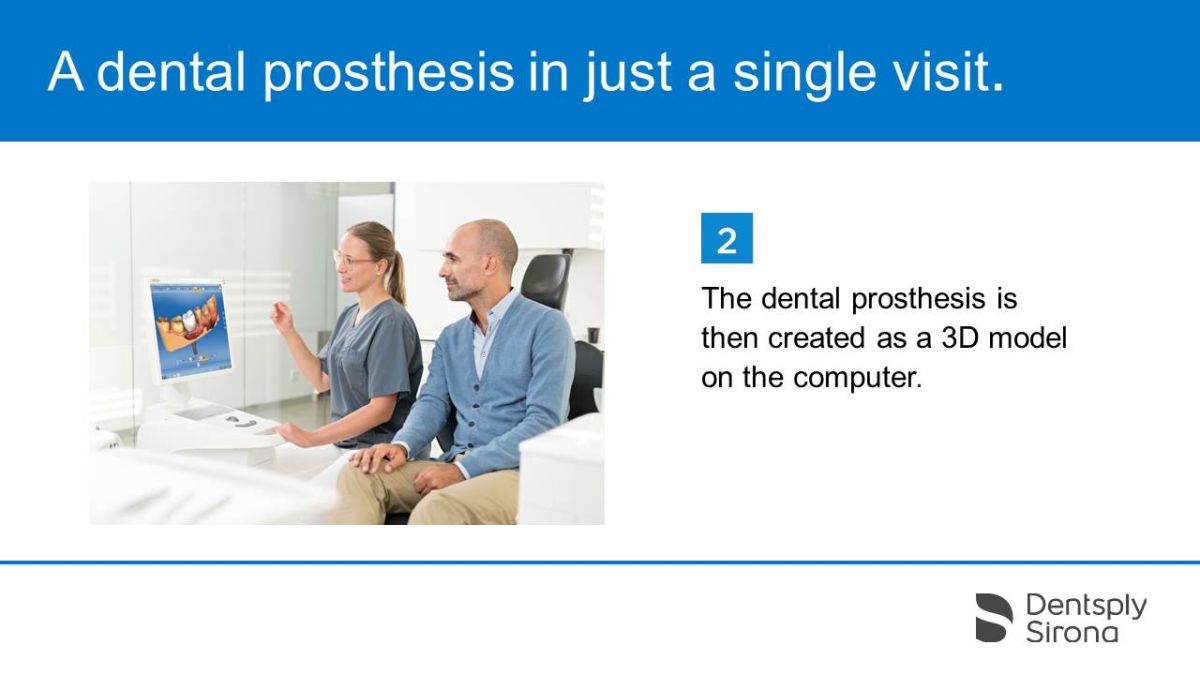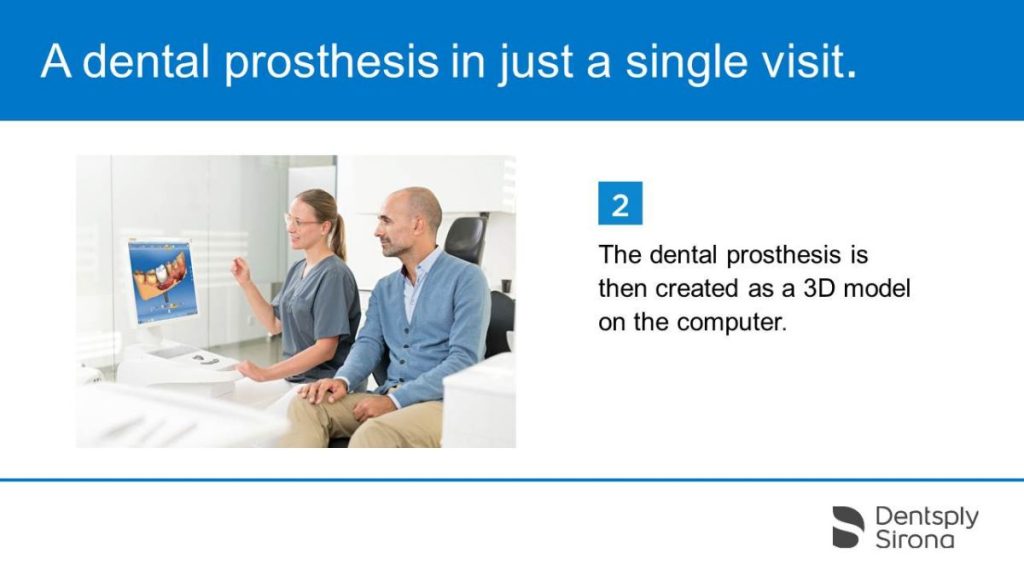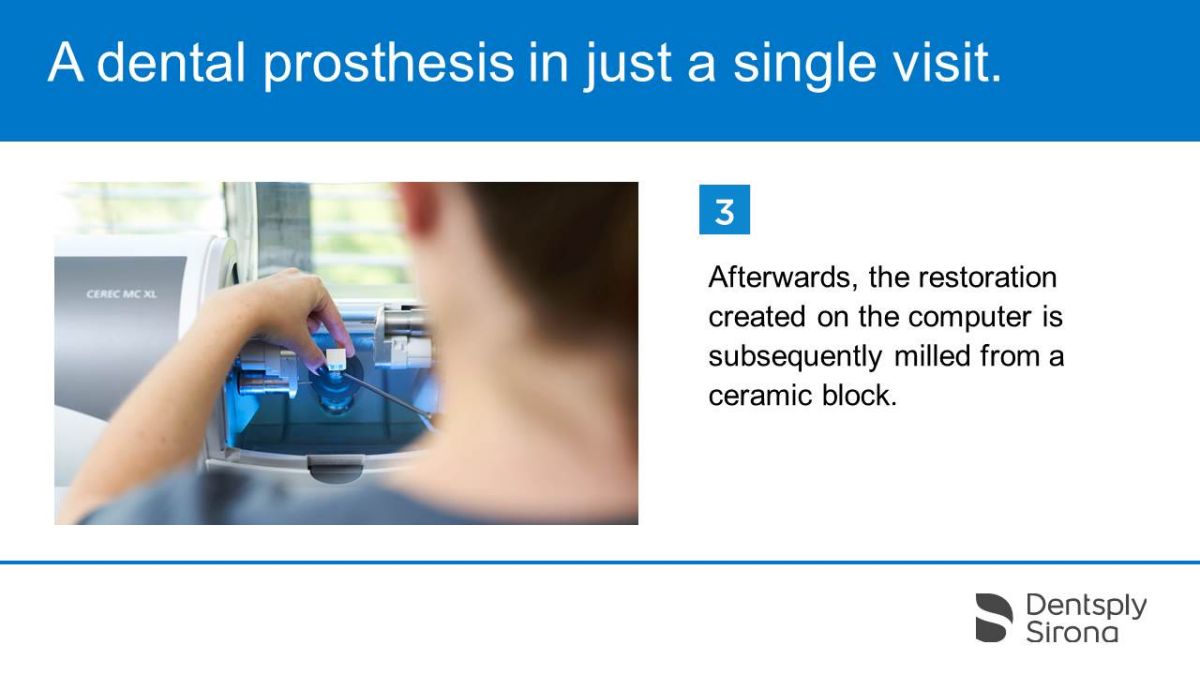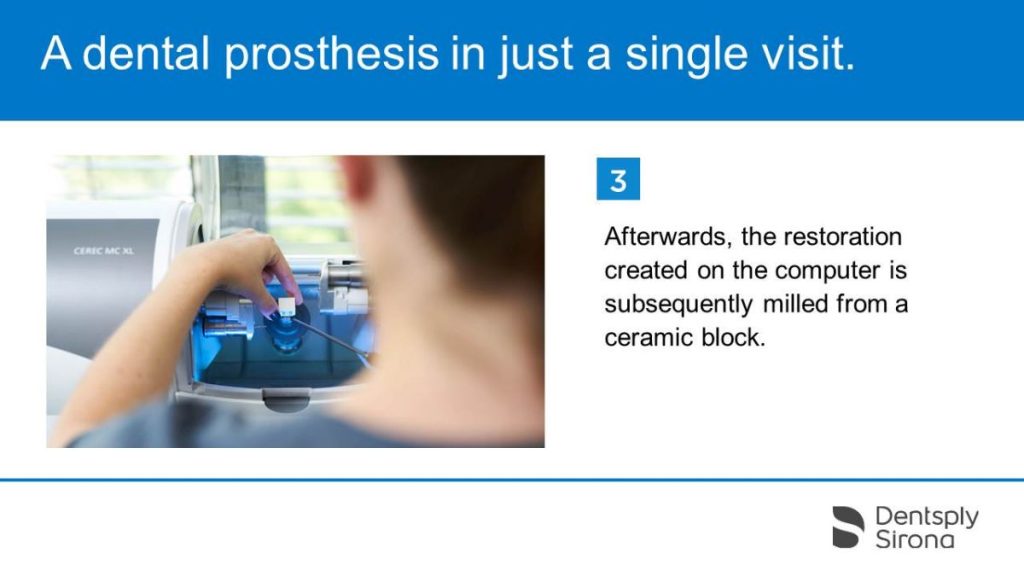 What do patients think about CEREC?
I've had several crowns done before and this process is much improved. Using the camera instead of standard impression material was much easier for me because I have a strong gag reflex. And getting it done in one day not only saved me time, but I didn't have to worry about chewing carefully for a week or two while I waited for my permanent crown. – Jane of Rapid City, SD
Call Rushmore Dental at 605-593-0037 today to schedule an appointment.