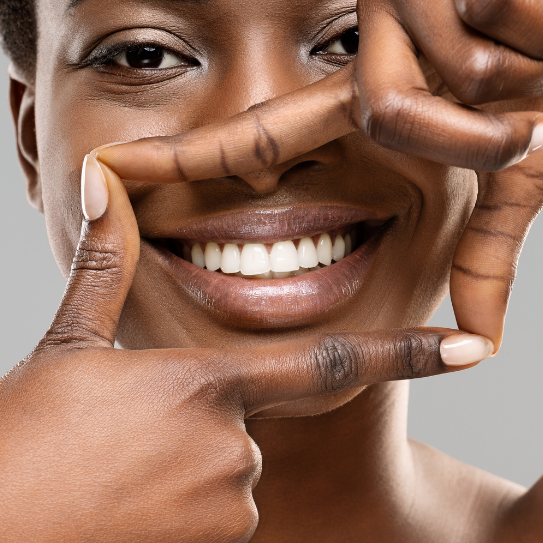 So Many Reasons Why You Should Choose a Cosmetic Dentist in Rapid City
Your smile is the first thing people see, and it says more about you than you might think. Having discolored, missing, or chipped teeth can affect a person's judgment about who you really are. Today, there is so much pressure on having a great smile that even minor chips, cracks, and discolored teeth can be highly stressful. Cosmetic dentists specialize in beautifying your smile and making it your best feature.
Read below for nine reasons to consider cosmetic dentistry:
#1 One Chance for a First Impression
Having a crooked smile can lead to people making blind judgments about your success, intelligence, and overall health. We know that a person's teeth are not an accurate reflection, and the team at Rushmore Dental can help you get a smile that will set people's opinions straight!
#2
Improve Professional Success
It is sad but true, but Americans perceive people with nice teeth as 45% more likely than those with crooked teeth to get a job, regardless of experience level. Don't risk getting passed over in an interview just because your teeth aren't straight or white enough. Money spent improving your smile will payout in the long run.
#3
Comfort
Chipped or cracked teeth can lead to painful sensitivity when drinking hot or cold beverages and an increased risk of cavities. Cosmetic dentists can use tooth-colored fillings, dental bonding, and porcelain veneers on the tooth surface to mask imperfections causing you pain.
#4
Increase lifespan
Chronic stress accelerates aging and reduces your lifespan. So, in theory, fixing a flaw that stresses you out can add years to your life.
#5 Oral Health
After investing your hard-earned money into your smile, you'll want to do everything to maintain it, thus improving at-home hygiene. Beyond that, straight teeth are easier to clean when they're no longer crowded and overlapping. 
#6 Boosts Self-Confidence
If you're trying to catch the eye of that special someone, a friendly smile is essential to drawing them in. There is only one thing more attractive than a great smile — a confident smile. Cosmetic dentistry plays a considerable role in improving self-confidence regardless of the procedure. Nothing holds you back from flashing those pearly whites when you are proud of your smile.
#7 Recover from an Accident
Cosmetic dental work can repair the damage from injuries like a blow to the face, a car accident, or tripping and falling. Dental implants, dental crowns, dental veneers, and inlays and onlays can get you back to a beautiful smile.
#8 Psychologically Healing
Not all problems are physical. Cosmetic dentistry in Rapid City, SD, can significantly boost mental health. Some people may have negative feelings because of getting bullied over imperfections.
Perhaps someone has a fear of rejection because of negative comments said to them about their teeth when they were young. Cosmetic dentistry procedures can change all of that and set the record straight.
#9 It's a Great Investment
We've proven that cosmetic dentistry can:
lower stress

help you advance professionally

boost confidence

make you more healthy

make you feel better about yourself
Talk about a great return on investment! The best part is that it is less expensive than you think. Cosmetic dentistry ranges in price and there are often affordable payment plans.
Contact Your Cosmetic Dentist
Dr. Kelley and his team in Rapid City, South Dakota, have years of experience to make your smile enhance your natural self. We would love to be your cosmetic dentist. Call today to schedule an appointment.