Cosmetic And Aesthetic Dentistry, Dental Health, Dental News, Dental Procedures  Broken tooth, Crown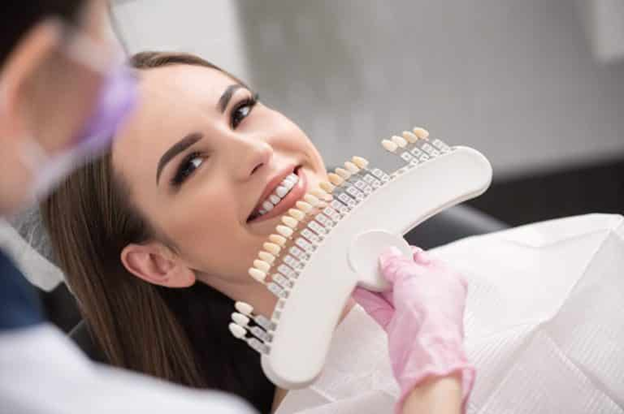 Rushmore Dental family dentistry
When you started having a toothache, you knew you had a problem; but you didn't want to face what it meant. A year later, your tooth is broken, and you're in a lot of pain: it's past time to get to the dentist. Even without a set of x-rays, the dentist can tell you have an infection and likely will need a root canal and a dental crown.
It takes a lot of effort for you to get to the dentist and get the broken tooth fixed. There are days off work, some scrimping to pay your treatment costs, not to mention overcoming the anxiety you feel about having the root canal!  Once you get the crown in your mouth, you want to know how to care for it, so you don't have to go through that ordeal again anytime soon!
Use these five care tips and your crown may last 15 years or more.
Avoid hard food. Chewing on hard candies, carrots, or even your favorite holiday toffee can be damaging to a crown. Limit your exposure to these foods, especially at first. The goal is to keep your crown for as long as possible; but noshing on hard, crunchy foods put extreme pressure on the restoration and can break the bond between it and the tooth.. This includes very tough foods, like overcooked meat and also sticky foods like caramel and taffy. Tough foods, like hard ones, can break cement that holds the crown to the tooth. Sticky foods can use the strength of your mouth to pull the crown (or filling) completely out. If you love the tastes of these foods and can't avoid them, don't chew on them. Instead, allow them to melt in your mouth and take very small bites.
Watch out for grinding. You may not realize you grind your teeth when you sleep, but if you wake up with a headache and jaw pain, there's a good chance it's caused by grinding/bruxism. Ask Dr. Kelly for a night guard to help you stop clenching your teeth, and to relieve the pressure on your dental crown.
Floss carefully. Whether you use regular dental floss, a floss pick, or a proximal brush, be gentle with it. With floss in particular, make sure you move it down both sides of the space between the teeth, but when removing it, let us know if it catches on anything.
If it gets caught above the crown, don't pull down on it, simply pull it straight out from between the teeth. Most people tend to be afraid of pulling their crown off with floss, but this rarely happens. It's better to floss daily to prevent new decay from forming around the margins around your restoration.
Keep your six-month appointments: There's no easier way to maintain your dental health than to keep your dental checkup and cleaning appointments. Six months is enough time for your dental health to show changes, but not usually enough time for those changes to become severe. A cleaning and exam at this point should be enough to keep your smile healthy and your new crown safe.
Crowns can be a great investment in your compromised tooth. With a little care, they can last 15 years or more! Contact our Rushmore Dental office for an appointment.